7 Clean Beauty Products You Should Switch To In 2021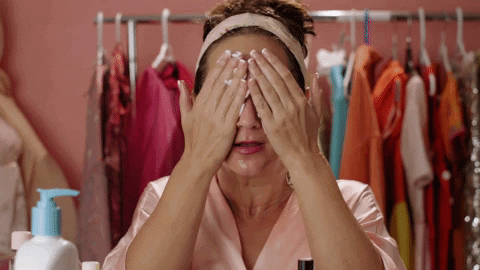 While 2020 showed its new and novel ways of creating chaos, it also gave us a chance to reflect upon our choices and journey towards a more sustainable future. For those building this year with mindfulness and clean living, we bring you some of our bestsellers that are ready to replace the products from your old self-care routine.
One can never go wrong with a classic, and this cult-favourite shampoo is for keeps! Infused with omega-9 rich rahua oil, quinoa and aloe vera, this hair cleanser delivers a scalp soothing wash and keeps your strands highly nourished and damage-free. Above all, the fresh woodsy aroma of palo santo oil in this shampoo will make your current hair cleanser redundant - the switch is inevitable!
2. Grown Alchemist - Chamomile, Bergamot & Rosewood Body Cleanser
Soak into the sensuous, aromatic body gel that blends neroli, rosemary and tangerine fruit oils for visibly hydrated skin while providing stress relieving and calming aromatic properties. The cleanser is charged with antioxidants contained in jojoba, macadamia and the lipids in rosehip oil that keep the body healthy and refreshed. For a bath that truly gives you a fresh start, this body cleanser will replace all cleansers/exfoliants from your bath routine. 
3. Ranavat - Luminous Ceremony Cream Cleanser
Treat your skin to the cream cleanser that embraces the apex of superfoods - manjistha. This Ayurvedic herb cleanses and detoxifies from within leaving behind a hydrated and balanced skin. While your current cleanser might do the job but this botanical formula of cream-slash-balm hybrid will make you question why you didn't switch to this sooner!
4. Mauli - Radiance Exfoliant & Mask
This award-winning concentrate of turmeric root, Kashmiri saffron and Mysore sandalwood energizes and gives a healthy glow to the skin. The powerful alchemy draws out impurities without stripping skin's natural oils thus making it the perfect exfoliator. Whatever you may have in your skincare cabinet at the moment, we believe, it can't be as pure and enriching as this Mauli goodness. 
A skin aficionado's beauty cabinet is incomplete without this serum that literally delivers you 'beauty' sleep. Whilst you are asleep, this natural serum with calming lavender and frankincense hydrates, plumps and wakes you to youthful glowing skin. We recommend you give your current serum a tough competition with this all-natural alternative that is also eco-friendly!  
Whoever said pink is the new black was clearly on to something! This on-trend colour is so versatile that it will see you through from WFH meetings to an after-hours soirée. Trust vegan, non-toxic brand Lola Lee to formulate this long-lasting nail polish that will surely replace all your staple colours instantly.
7. Grown Alchemist - Vanilla & Watermelon Lip Balm 
The answer to chapped lips comes in this luxurious silky lip balm rich in vitamins and antioxidants. The beautiful blend of watermelon extracts, shea butter, almond and jojoba oil delivers healthy, supple and hydrated lip texture. We have a hunch this will be your favourite go-to companion in no time!


So take a step towards clean living by making these eco-luxe products a part of your self-care routine. Trust us, you won't be disappointed!